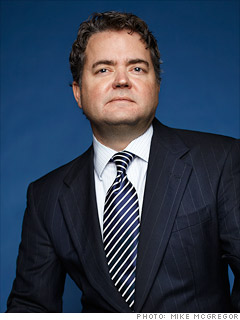 Managers:
Joseph Eberhardy, Thomas Ognar, and Bruce Olson
Ticker: SGROX
Assets: $7 billion
U.S. large growth average: 0.25%
Year-to-date return: 13.2%
What they like now: Whole Foods
Ognar loves the upscale grocer's growth potential: He thinks it could expand from 300 stores in the U.S. now to 900 or 1,000 in a decade.
Tom Ognar doesn't care much about appearances, at least when it comes to office space. He runs his fund out of a modest space in a sleepy suburb of Milwaukee. "Our real estate cost is probably the lowest in the industry," he jokes. What he's obsessed with is finding high-growth companies that investors are underestimating. From their cubicles, Ognar, 41, and his two co-managers spend their days running screens and debating stocks. One winner they picked this year was railroad operator Kansas City Southern, which leaped 42% through November on strong earnings growth. Apple is the fund's largest holding and was a big driver of this year's gains. The tech giant boosted earnings 54% in the latest quarter. Ognar thinks iPhone sales will grow 20% to 25% in 2012. He can't believe the stock is selling for just 10 times next year's projected earnings. "That's pricing in almost no growth," says Ognar.