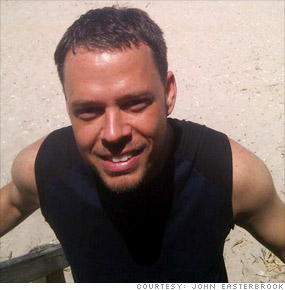 John EasterbrookAge:
39
Hometown:
New York, N.Y.
Inheritance:
$55,000
My mom was diagnosed with lung cancer in September of 2009 and they gave her one to two years. She had a heart attack as a result of the chemotherapy just five weeks later. She was 66. When my mom was sick, she told me and my siblings us how much we would get, so it was no surprise.
My mom made me the executor and as the youngest, that made my siblings feels bad. The process made things rough between us. I took a lot of fire from my siblings that I wasn't handling things well. My sister hasn't returned my calls in weeks.
The courts awarded me $6,000 from my mom's estate as executor pay, but I just passed on it to keep the peace.
As for what to do with the $55,000, I have the money sitting in a savings account earning about .5% interest. Prior to my mom's diagnosis, I found a very cheap house on the Jersey Shore that I wanted as a second home. I needed $50,000 and then this happened, the same dollar amount. I felt like it was blood money, I almost feared it, I still do a little.