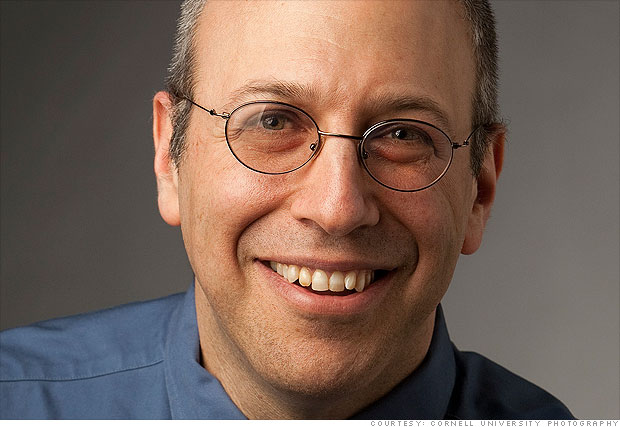 Owner(s): Tony Simons
The last thing Tony Simons expected when he arrived at that goal setting workshop in Milwaukee a few years ago was that he would be asked to walk on fire. Yet later that night, he and the other attendees found themselves, in their bare feet, facing a fire pit, getting ready to take the first step onto coals whose temperature exceeded 1,000 degrees.
"I was excited and curious," said Simons, an associate professor of leadership, organizational behavior and applied psychology at Cornell University's School of Hotel Administration. He stepped out on to the glowing coals reassuring himself that the conference organizers wouldn't actually let the attendees get hurt.
He didn't get hurt, but he felt profoundly changed. "It does something to you when you can say to yourself, 'I walked through fire,' " he said.
Simons next enrolled at the Firewalking Institute of Research and Education in Texas, where he earned the designation "Certified Firewalker" and, upon his return, tried to interest his university in adding firewalking to the curriculum.
Liability issues quashed that idea and Simons formed his own business Integrity Dividend, LLC and began offering Life Courage workshops in 2010, focusing on the five actions one needs in order to accomplish any goal. They include setting intention, visualizing success, establishing trust, pushing through challenges and taking a leap of faith.
Each action is illustrated by a specific exercise. Fire walking is the last exercise, used as a metaphor for taking a leap of faith.
Cherry wood is heaped in a pit and burned down to coals, and then a smooth path is raked. Participants overcome their fear and walk, evenly and smoothly, from one side of the pit to the other in their bare feet.
No one has ever been seriously hurt. In fact, Simons has only suffered a blister and that was when he walked 111 times in one night.
Ten to 30 people attend each of the monthly three-and-a-half-hour workshops held at a spiritual retreat center in Ithaca, N.Y. At $75 per attendee, Simons has made $7,000 this year from the workshops. He expects revenue will increase in 2012 when he is running the workshop for the sales force of AmbidEnergy and then conducting a scientific survey to track any increase in their sales.