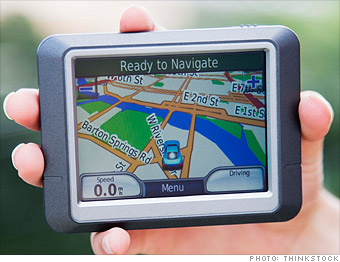 Also used for targeting weapons, Global Positioning System satellites were launched by the military years before they were available to the general public in the 1990s.
The exact date is not known, but Cima estimates it must have been sometime in the 1970s.
The specific purpose, he said, was to provide the exact location of nuclear missiles that were constantly being moved around on submarines or planes. To compute proper trajectories, the exact location of both the target and the missile needs to be known.
Now, of course, GPS is used mostly by drivers not keen on reading maps, although the accuracy of the civilian version is still far below that of its military counterpart.