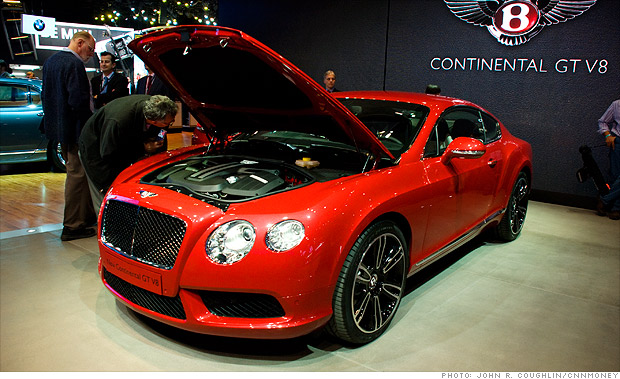 This is the more fuel-efficient Continental with a new 4.0-liter twin-turbo V8 instead of the larger V12 which is usually found under the hood of the Continental.
Bentley promises a 40% improvement in fuel economy, which would mean around 20 miles per gallon of combined city and highway driving. The V8 GT will have an eight-speed transmission and, like other GT's, it'll be all-wheel-drive.
Even with the smaller engine, Bentley promises "exhilarating performance."