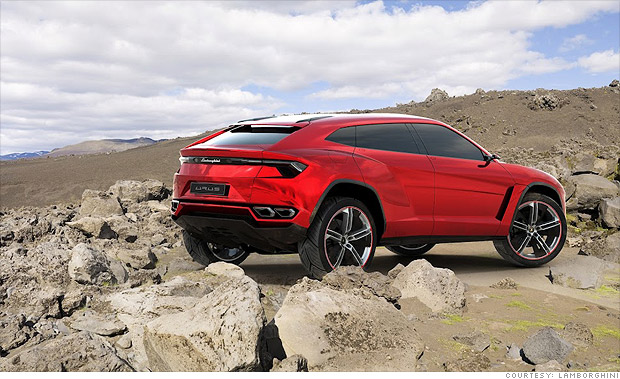 Most Lamborghini vehicles are named after bulls. In this case, it's the Urus, a large wild ancestor of domestic cattle that could grow to almost six feet in height.
Lamborghini boasts of how low the Urus SUV is compared to its competitors. This Urus is just under 5 feet, 6 inches tall.
The Urus can also change its shape, slightly, depending on driving requirements. An adjustable front spoiler can be raised to climb over obstacles or lowered to help stability in high-speed driving. A deflector along the top of the windshield diverts airflow onto a similarly adaptable rear spoiler.