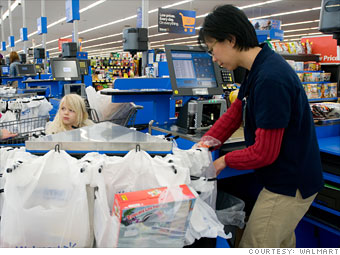 A worker's got a right to lunch. And get paid for overtime. That wasn't always the case at some Walmart stores.

In 2005, a California jury awarded $172 million to thousands of workers who claimed they were illegally denied lunch breaks. The case was one of at least 40 similar suits filed nationwide at the time, alleging workplace violations.

The outcomes of the cases varied, but those that stood in court brought bad news for the company. In 2002, a federal jury in Oregon found Walmart employees were forced to work off the clock and awarded back pay to 83 workers.

And in a similar case in 2000, Walmart settled a class-action lawsuit against former and then current employees in Colorado and paid $50 million.