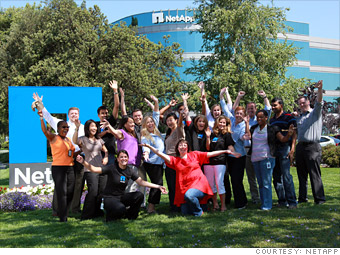 2012 Fortune 500 rank:
474
2012 Best Companies rank:
6
No. of U.S. employees: 6,887
Most common job title and/or function: Member of Technical Staff Software
Avg. annual compensation for that job: $143,077
The data storage firm's pay-for-performance program triggered huge bonuses last year when revenues shot up from $3.9 billion to $5 billion. Employees received payouts of up to 31% of their salary.