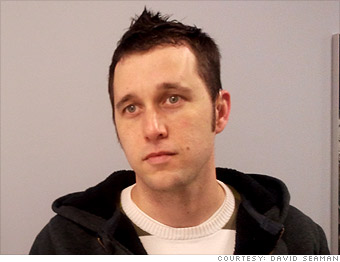 Name: David Seaman
Age: 33
Hometown: Lansford, Pa.
Occupation: Programming manager at a TV station
I have been working two or three jobs since college just to get by. My parents only had to have one job and they were raising a family too.
They grew up in a time when a college degree wasn't necessary. In today's society, that's not the case. With that education comes a pricetag. My student loan is about $30,000 and that's what's hurting me. I live in a rickety old house in a small town. I have a roommate to help out.
At 33, I never thought I'd be living the way I'm living due to college debt. The standard of living and the cost of living in the 1960s is different than it is today. The pay was lower, but everything was dirt cheap.