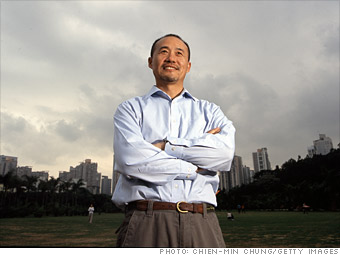 Chairman of China Vanke Co.
Age: 60
In 1984, Wang Shi set up the Shenzhen Modern Science Education Instruments Exhibition Center, which became Vanke's predecessor. In early 1991, Vanke was listed on the Shenzhen Stock Exchange alongside the first batch of companies that went public in China. At the time, the company was still diversified, with businesses in everything from real estate to foreign trade processing to hotel and retail businesses. Wang Shi made real estate the company's main business in 1996. He then spent 11 years transforming Vanke into the world's largest residential development company.
Of course, this was related to China's macroeconomic environment. Rapid urbanization had created the world's largest consumer market for residential real estate. But Wang Shi was not merely lucky -- he established business principles for the company that differed greatly from industry standards, including the "No bribery" and "No more than 25% in profits" principles. Outside of the office, Wang Shi is an avid climber who became the oldest person to successfully scale the highest peaks in each of the seven continents as well as the North and South Pole.
-- Zhou Zhanhong