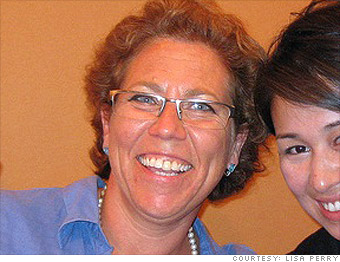 Lisa Perry, 50
Mountain View, Calif.
I had loans from undergrad and law school, which I paid off in the late `90s. Then I went back to school to earn my Ph.D and took out another $108,000 in loans.
Now, I work as an attorney full-time and teach communications at a two-year college, part-time. I put about $3,000 a month, or roughly 48% of my after-tax income, toward paying off the debt.
Paying off my loans is my retirement plan, in a sense. Once these loans are paid off in the next 12 months, then I will be able to start putting money in the market again.
I don't have regrets about my degree, but I do have regrets about taking out as much debt as I did. If I could do it over again, I would live much more frugally and be smarter with my money.
As I teach, I find that students are still pretty wasteful with their student loan money. There's almost an expectation that people can study whatever they want and they should be paid what they think they're worth, rather than what the market determines.
There's a real disconnect there, and I do tell my students all the time, that they need to choose a career path that's going to allow them to pay back their student loans.