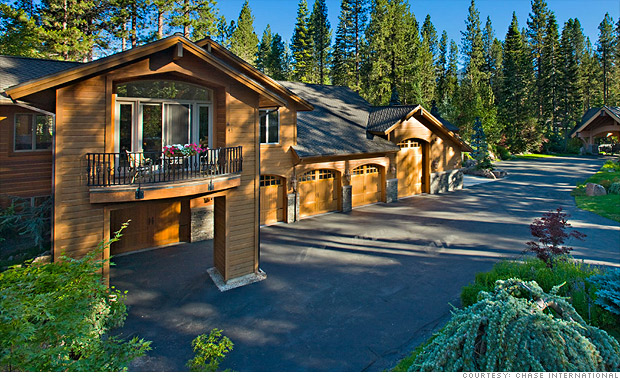 Price: $8.9 million
Bedrooms: 3
Baths: 2
Square feet: 2,102
Gonzales loves cars -- so much so that he keeps them safely tucked away underground.
Located in the three-bedroom Carriage House is a 12,000-square foot underground garage that can hold 30 cars, plus motorcycles. Drivers pull into a custom-built elevator that lowers the car into a two-level subterranean holding area.
"I had a car collection that had to be protected and what better place to protect it than underground," he said.
This is definitely no ordinary garage, said Kerry Donovan, a real estate agent for the listing broker, Chase International. "There's a seating area," she said. "It has a sound system, a kitchen and it's so clean you can eat off the floor."