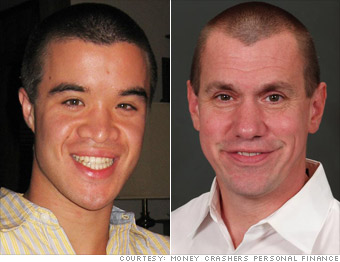 Owner: Andrew Schrage
Company: MoneyCrashers.com
"The tough economy and a high unemployment rate creates a big supply of candidates," said Andrew Schrage, who is the editor-in-chief of finance news site MoneyCrashers.com. "We get thousands of applications per position."
But when Schrage received David Bakke's job application for a full-time writer position, he said it "immediately caught [his] eye." After creating his own personal finance blog, YourFinances101 in 2009, and publishing his first finance book, Bakke decided he wanted salaried experience in writing.
So he designed a cover letter in a Word document that resembles an eBay listing. A "buy it now" price reflects the minimum wage Bakke would accept; recipients can click on a 'product description' tab to read Bakke's resume; an "other item info" section includes personal details and contact information; and a box urges potential employers to "bid now."
"Immediately, I thought, "Wow, he's really creative and goes above and beyond what he needs to do," recalled Schrage. "If he were a contributor on our team, he could definitely deliver a truly unique perspective."
Bakke, now a full-time finance writer with MoneyCrashers, said: "I knew I needed to step out of the box if I was going to find a position anywhere."