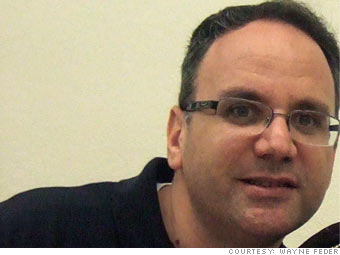 Owner(s): Wayne Feder
Location: Boston
Wayne Feder bought automated dining company Hot Nosh Boston and shortly after he was earning extra cash and occupying his time while recovering from a hockey injury.
As an avid sports fan and Orthodox Jew, Feder had often had trouble finding kosher-friendly eats at stadiums and arenas. So his decision to invest in machines that produce hot, fresh food on the spot -- while maintaining strict kosher guidelines -- came naturally.
Make no mistake; Hot Nosh Boston is not offering standard vending machine fare. Bags of pretzels and potato chips are replaced with mozzarella sticks, onion rings and baked ziti, and each item is ready in 60 to 90 seconds with oven-baked taste and texture.
Feder has machines in about a dozen locations around the Boston area, but his presence at Fenway Park has the greatest impact on his company's sales. Business is up 25% to 30% since he started in 2008, and he's fielding offers from venues across the country that would like to carry Hot Nosh Boston machines.
"I thought this would be a good way to make some money on the side," said Feder. "But when I got the contract with Fenway, it took on a life of its own."