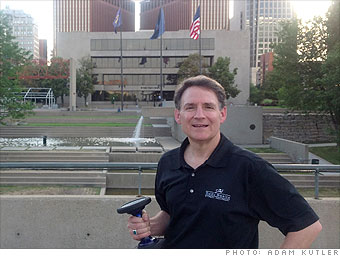 Deep in the country's heartland is the midsize city of Omaha, where the business community prides itself on the resilience and ambition of its workers.
It's not just their attitude, though. Nearly a quarter of the workforce considers itself underemployed, according to the Greater Omaha Chamber.
While that's tough for the employees, that's good news for small businesses, which can take their pick from more than a million people who drive into the city from Iowa, Kansas, Missouri and South Dakota.
"If you're able to offer that opportunity, you're going to have a wide range of folks that are ready, willing and able to help you make money," said Winsley Durand III, the chamber's senior director of recruitment.
The area's low cost of living means less overhead and smaller hiring costs. But the city's strength comes from its workers, said David Kutler, owner of fitness equipment store Body Basics.
"We are blessed in that we have more than our fair share of hardworking people," he said. "That comes from the core values of the Midwest going back 100 years."