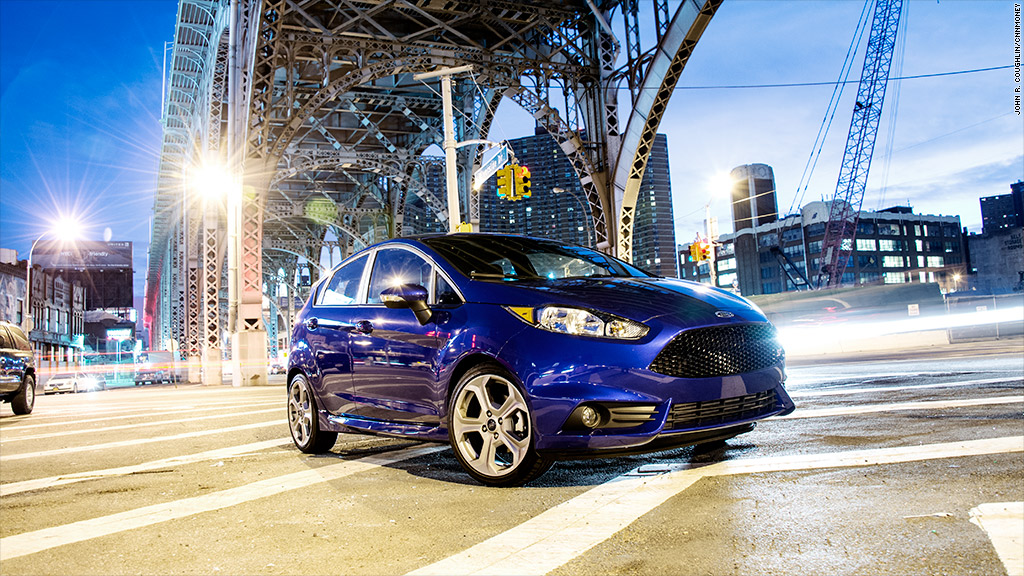 Video - Chevy Spark EV: Greener, faster, better
It's been a long time since I've loved a car as much as I loved the Ford Fiesta ST. Yes, I know, it seems crazy. A grown man with a family falling for a cheap, racy kids' car. But, really, this one's got substance, good ride quality, practicality.
Oh, forget all that. I love it because it's nuts. The Fiesta ST is a tiny subcompact car with nearly 200 horsepower and a tread-shredding 202 foot-pounds of torque which is a whole lot in a teeny car. But it's a livable sort of insanity.
It's the kind of nuttiness that comes out when you want it to, without bothering you when all you want to do is get to the 7-11. On the way home, stomp on the gas, throw it into a turn and just try to suppress the giggles.
First published October 25, 2013: 10:30 AM ET
Partner Offers
Paid Partner