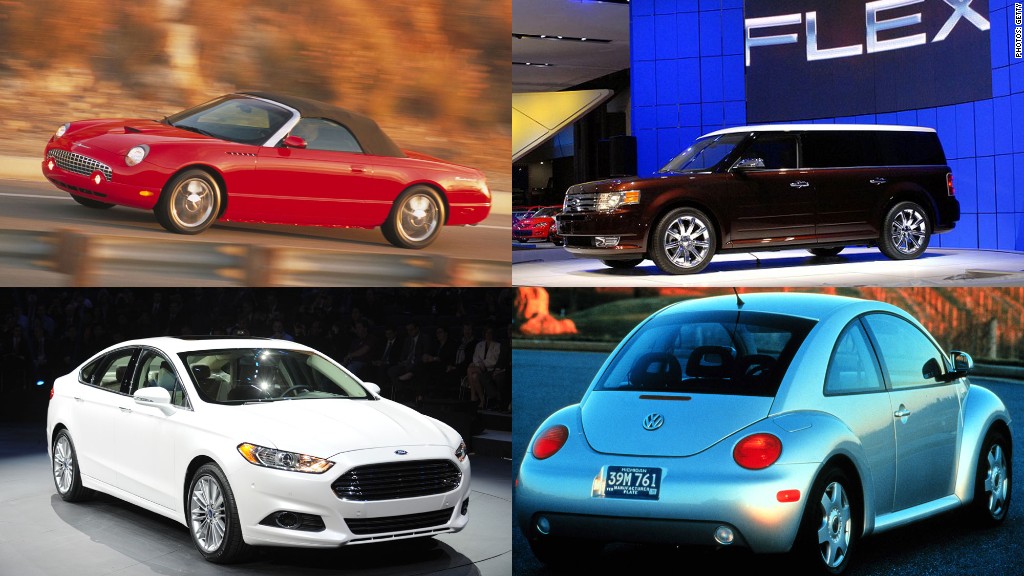 The announcement of the pending retirement of car designer J Mays has produced a flurry of accounts of his 33-year career at Audi, Volkswagen, and Ford Motor, which produced such notable cars as the New Beetle, Audi TT, and 2005 Mustang.
At the same time, Mays' career raises anew a question that has long perplexed industry observers: How responsible is the chief designer for any individual model that comes out of his studio? While at Ford, Mays oversaw the work of some 900 designers in multiple studios for, at times, eight different brands. Done properly, that executive job hardly leaves much time for shaping a new fender or choosing a headlight assembly. Even as long ago as 1999, a writer from The New Yorker who visited Mays' office in Dearborn found no sign of the tools that he would use to make sketches. "Mays ... does not do the kind of hands-on work he did earlier in his career," the writer concluded. In Mays' case, the discussion is complicated by the fact that he has been based in London for the last several years -- home to the former headquarters of the late Premier Automotive Group but not any of Ford's (F) current operations.
Mays was most associated with a philosophy known as "retro-futurism," which involved adapting historic shapes and cues for modern designs. But as its popularity caused its use to spread to other brands, Mays grew disenchanted. "When I designed the original New Beetle, the Audi TT, nobody was doing it," he told an interviewer. "Today you've got the Mini, the Fiat 500, I could go on for about another 12 cars. It is not a right or wrong. But if everyone's doing it, I'd be going the other way." While retro-futurism brought him prominence in a business filled with big personalities, he tried to leave it behind, never completely successfully.
Over the years, Mays was associated with some cars that deserve the overused adjective "iconic," and some less so. Some big moments from the career of a star designer:
First published December 4, 2013: 7:53 AM ET
Partner Offers
Paid Partner