Midsize car
Chevrolet Malibu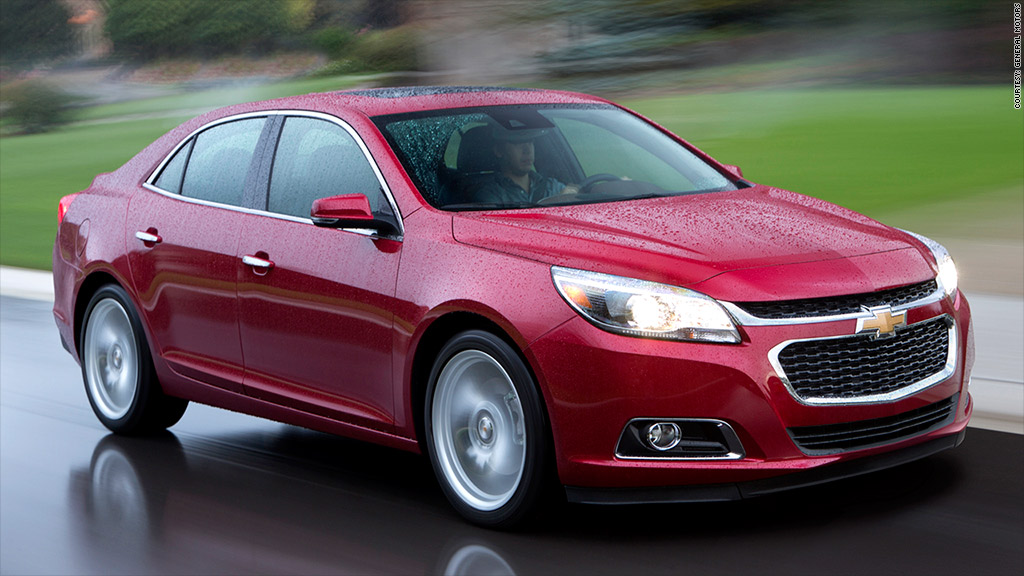 2nd

: Hyundai Sonata

3rd

: Toyota Camry
For the second year in a row, the number of complaints from new car owners rose, according to the latest Initial Quality survey from J.D. Power and Associates.
J.D. Power measures quality in terms of "problems per 100 vehicles." Owners reported an average of 116 problems per 100 vehicles compared to 113 last year, a 3% increase.
Much of the blame goes to all the high tech features being added to new cars such as wireless phone connections and new entertainment options.
"More problems" doesn't necessarily mean that more things are breaking or that the cars aren't working the way they were designed to, though. The Initial Quality survey measures not just "things that have gone wrong" but also "things owners aren't satisfied with."
This year's increase in the number of reported problems is a result of both, according to J.D. Power analysts. Sometimes these technological features are difficult to understand and use. Sometimes, they just don't plain don't work correctly.
Initial quality can have an impact on an automaker's future sales. Owners of vehicles with good Initial Quality ratings are more likely to buy a car from the same brand again later on, according to J.D. Power.
To arrive at its results, J.D. Power surveyed more than 86,000 owners of 2014 model year vehicles after the first 90 days of ownership.
General Motors' (GM) Chevrolet Malibu was the highest ranked mid-sized car in Initial Quality, according to the survey. Go on to see the highest ranked cars, SUVs and trucks in other market categories.
First published June 18, 2014: 3:09 PM ET
Partner Offers
Paid Partner