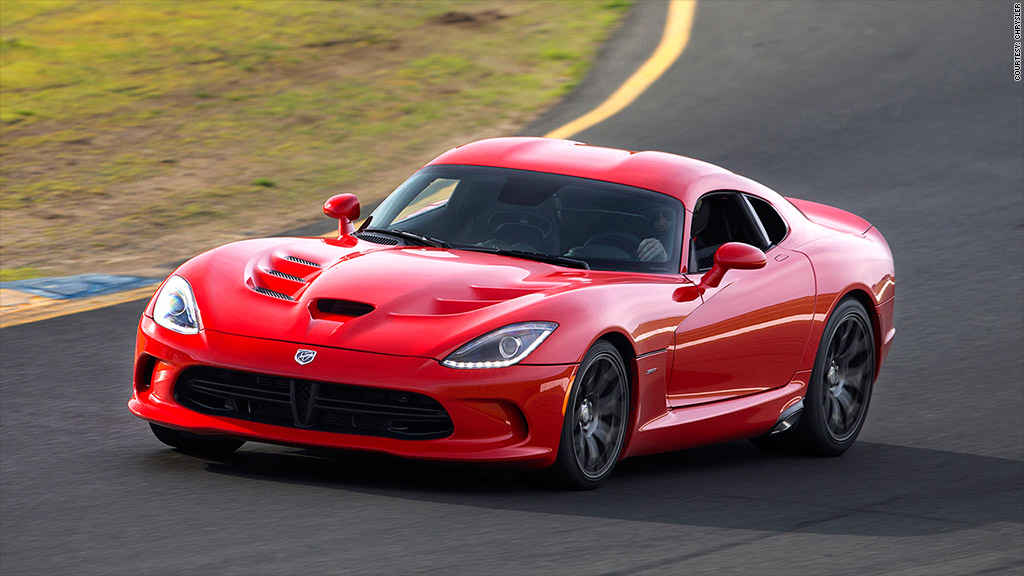 Base price

: $99,885

Engine

: 8.4-liter V10

Horsepower

: 640
Related: Best-loved cars in America
There's a new horsepower war in America. Every couple months, it seems, one or another of Detroit-area automakers has an announcement about a car that cranks out as much horsepower as what you'd get from three or four practical family sedans put together.
Flipboard - Cool cars: Hot wheels and deals
A perfect example of this trend is the Dodge Viper. (Later called the SRT Viper, now the Dodge Viper, again.) When it was first introduced over a decade ago, the original Dodge Viper's V10 produced 400 horsepower, alarming at the time but pretty shrugworthy today. Things have changed since then and today's even larger Viper V10 pumps out 640 horsepower while getting almost exactly the same fuel economy. (Actually, just a smidge better.) And while the original Viper required quick reflexes and strong arms to control, the new one, despite it's strength, can be kept in line much more easily.
First published July 23, 2014: 1:00 PM ET
Partner Offers
Paid Partner