1964 Ferrari 250 LM Coupe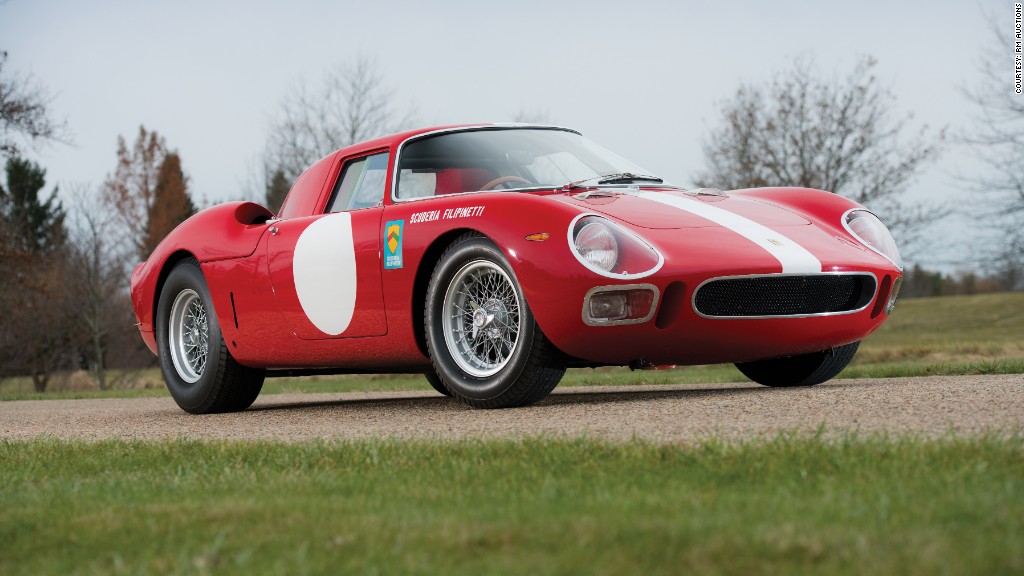 Price

: $9.6 Million

Sold by

: RM Auctions
This was the ninth of 32 of this particular model built and it has a long racing history. It's powered by a 320 horsepower V12 mounted behind the seats. It was also the most expensive car sold at all of last week's Scottsdale, Ariz., collector car auctions. In fact, it was the most expensive car ever sold at these auctions.
And, with that, here are the rest of the top 11 auction sales at Scottsdale last week. (There was a tie for 10th place.) Most prices shown in this gallery include a 10% "buyer's premium," a fee paid the auction house.
One thing you'll notice is that most of these cars are from one manufacturer: Ferrari. At the top end of the collector car market, you see Ferraris more than anything else. And Ferraris with competition history, like the first two in this gallery, are the most valuable.
First published January 23, 2015: 7:00 PM ET
Partner Offers
Paid Partner