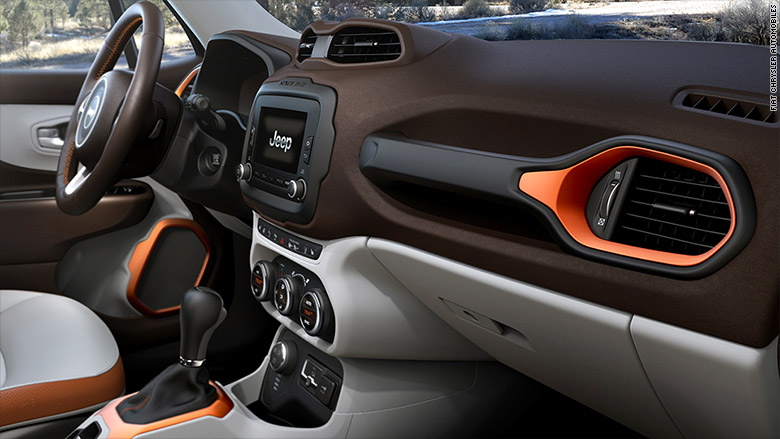 Watch: Jeep's new ultra-small SUV
While exterior design may be the first thing people notice about a car, a nice interior can really seal the deal. With improvements in materials and manufacturing technologies -- combined with an ever more competitive auto industry -- the interiors of even relatively cheap cars have reached luxury levels.
Wards Automotive, an industry publication, has released its list of this year's 10 best new car interiors. The top 10 are not ranked in any particular order.
Fiat Chrysler Automobiles has two vehicles in the top 10, the only automaker with more than one on the list. "They've gone from worst to best in about six years," said Wards editor-in-chief Drew Winter. First, there's the Jeep Renegade, Jeep's brand new boxy-looking subcompact off-roader. The Renegade has Jeep heritage cues all over inside. Even the speakers feature the Jeep grill logo. Owners can have fun finding "Easter eggs" like the topographic map inside a storage bin.
First published April 28, 2015: 3:30 PM ET
Partner Offers
Paid Partner