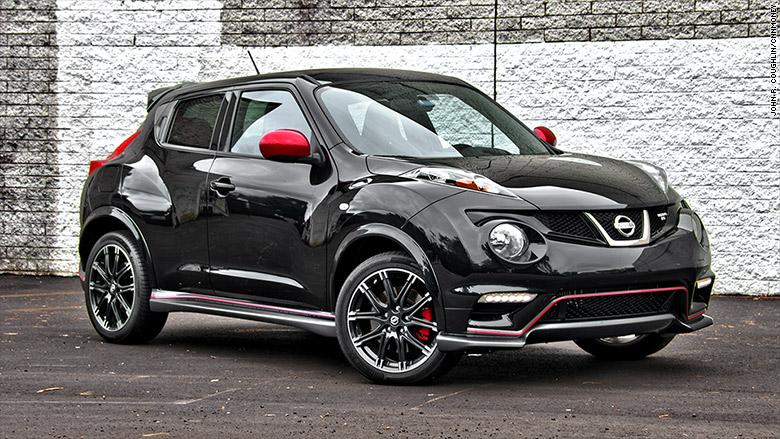 Base price

: $20,250

Fuel economy

: 28 city, 34 highway
The Nissan (NSANF) Juke has a lot of critics who don't love its bug-eyed design, but it's hard to argue with how much fun it is to drive. Personally, I think it looks way better in person. It's also a lot easier on gas than it is on the eyes.
The Juke was an early entrant into the new market for super-small subcompact SUVs. It used to be that SUVs were, almost by definition, large. That's been changing as automakers have found that consumers value the ride height even more than passenger and cargo-carrying capability. These new SUVs hold little -- if any -- more than hatchback cars, and backseats are pretty snug.
But riding up high adds an extra dimension and you don't feel trapped in traffic. Of course, it also offers all-wheel-drive for pulling through snow and mud. The Juke, in particular, is quick and responsive. Jaunty, even. It's also got a cool motorcycle-inspired interior. The version shown here is the performance-tuned Juke Nismo RS, but the regular Juke is a kick, too.
First published October 19, 2015: 1:18 PM ET
Partner Offers
Paid Partner