Full-sized car - Chevrolet Impala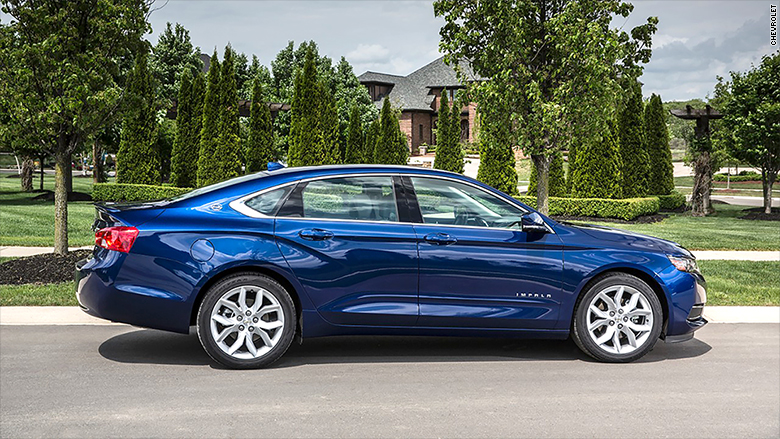 This is the second year in a row the Impala has topped this category.
"It proves an American automaker knows how to make an outstanding car for the masses," Consumer Reports says of the Impala in its April 2016 edition. The magazine lauds the Chevrolet's combination of ride comfort and responsive handling calling this Detroit native better than some high-end luxury models.
Consumer Reports tests cars at its own Connecticut track and on public roads. To earn a Top Pick rating, a car must not only get the best test scores but must also have at least average expected reliability based on Consumer Reports' survey data. The magazine's editors also look at crash test scores and owner satisfaction surveys. To avoid the possibility of bias, Consumer Reports magazine does not sell advertising and buys the cars it tests from dealerships rather than relying on cars provided by manufacturers.
First published February 23, 2016: 12:51 PM ET
Partner Offers
Paid Partner