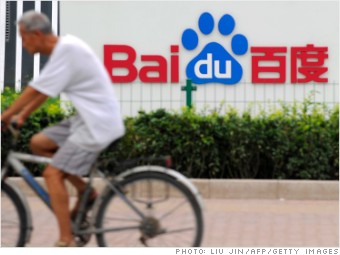 Sector

: Technology

Headquarters

: Beijing
Baidu is often referred to as China's Google, but that may be an understatement.
Baidu boasts a whopping 79% share of the search-engine market in China, far more than Google's share in the United States.
Named the third fastest-growing company in the world by Fortune, Baidu's search engine was recently added as an option on iPhones and iPads in China, which should further boost its market share.