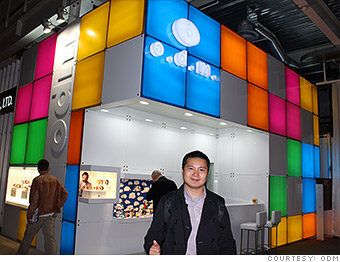 Watchmaker ODM opened its Tmall storefront in 2012 as part of an effort to reach customers beyond China's largest cities.
Mika Zeng, a manager in Shenzhen, said the company already sold its watches in stores. But Tmall allowed them to sell everywhere.
In just a handful of years, the firm has grown its online business by nearly 600%. ODM, which stands for Original, Dynamic and Minimal, now sells roughly 60,000 of its trendy watches a year through the Alibaba marketplace.
"People can very easily buy watches online, whether they come from secondary cities or the countryside," said Zeng.
ODM is tapping into a major trend. In smaller Chinese cities, the average online shopper spends 27% of their disposable income through online retail, according to McKinsey.