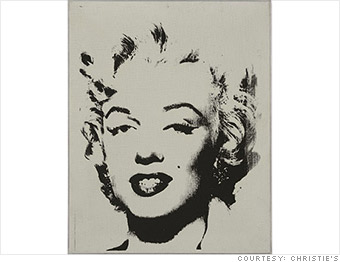 Another piece by Warhol took in more than double what was predicted, thanks to the enduring appeal of Marilyn Monroe. It was estimated this work would take in just $12-$18 million.
The silkscreen, a small work of 20 by 16 inches, was sold to a private American collector. It was painted in 1962, shortly after Monroe's death.
Combined together, the sale of both Warhol pieces brought the total sales for the artist to $100 million.