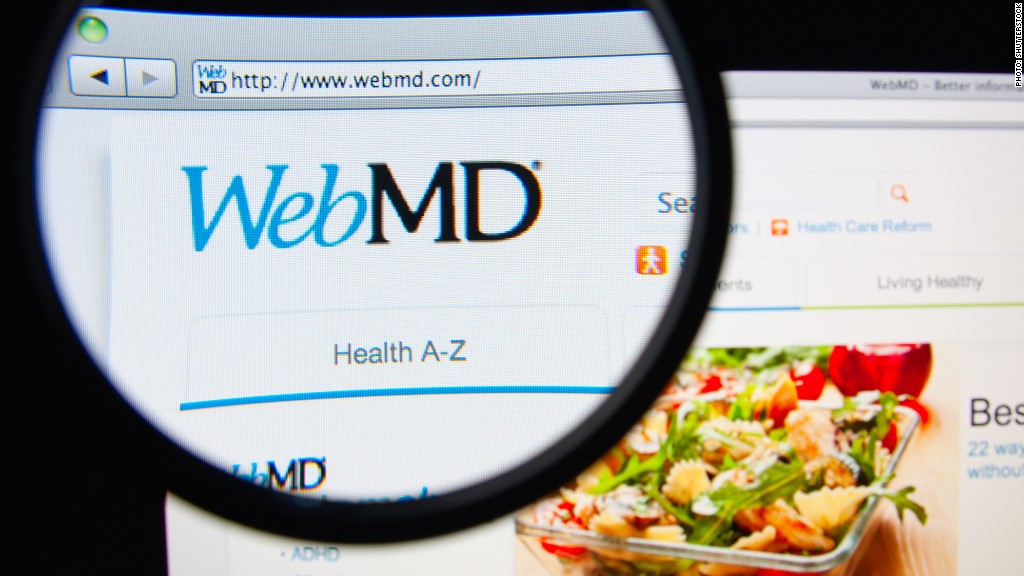 A splashy buyout could be just what the doctor ordered for WebMD shareholders.
Goldman Sachs believes WebMD's (WBMD) wide consumer and medical reach could appeal to an insurance or online ad firm. The bank slapped an M&A premium of $53 on the stock, up from its current price of $48.
While Goldman believes there's a "medium" probability of a WebMD takeover, the bank said WebMD's "slower growth relative to the sector makes it difficult to justify its current premium," especially given risks tied to transitioning to mobile and consolidation in the pharma industry.
First published September 5, 2014: 10:04 AM ET
Partner Offers
Paid Partner