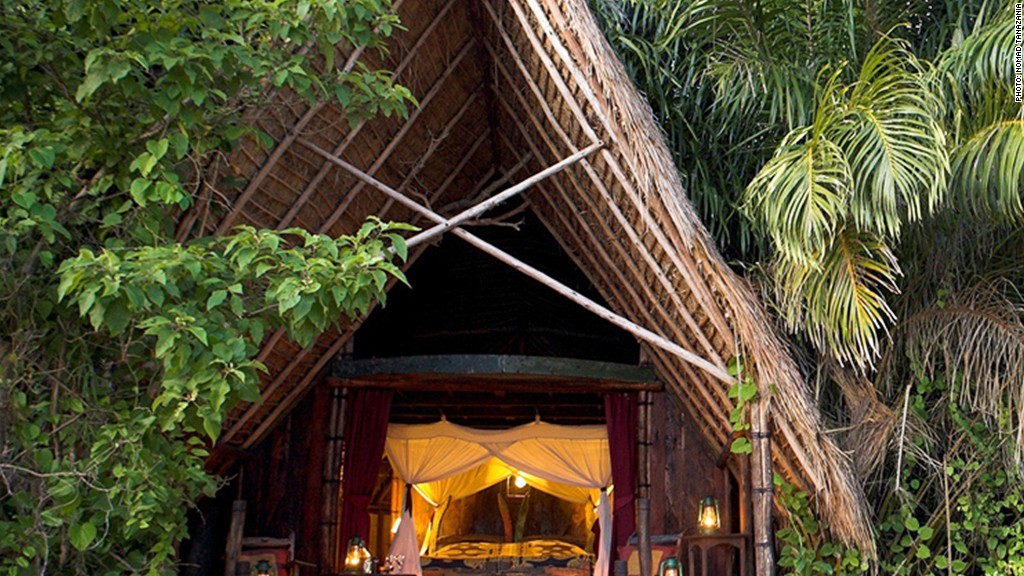 Price

: $1,075 per person per night (during high season)
Vacation is supposed to be about escaping the stresses of the real world, but that's hard to do when you're constantly checking emails, updating Facebook and texting. A recent survey from Expedia shows 94% of travelers bring at least one mobile device on personal vacations.
But if you're looking to power down and get back to nature, you can do so at the Greystoke Mahale camp in the Mahale Mountains National Park in western Tanzania. The camp, which is only accessible by boat, is located in one of the most remote areas of the country and doesn't have any Wi-Fi or cell signal.
Spend your time cord-free kayaking on Lake Tanganyika, hiking forest paths, relaxing on the white sandy beach and swimming in ice-cold pools up in the mountain waterfalls.
The camp is well known for its chimp viewing and offers daily trips to witness the animals in their habitats. You can also spend the afternoon fishing and enjoying your catch, sashimi-style, on the boat.
First published January 20, 2016: 4:14 PM ET
Partner Offers
Paid Partner