The Living Room at the Faena Hotel, Miami, Florida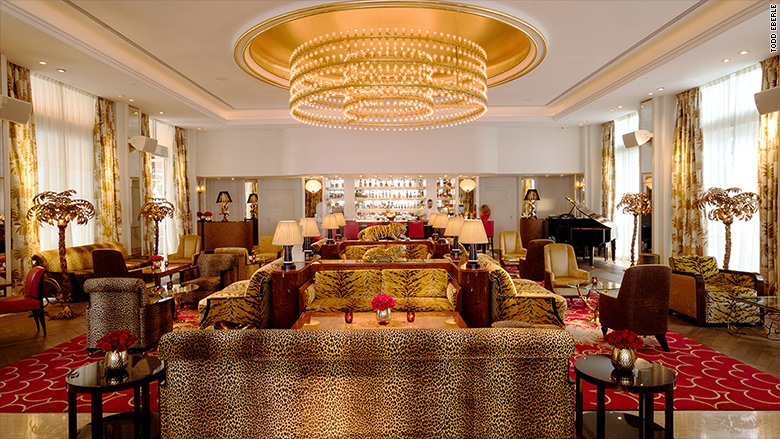 Hotel bars can offer a relaxing space for that last minute meeting or a comfy spot to unwind after a long day.
CNNMoney asked upscale concierge service Luxury Attaché which bars they'd recommend for business travelers in four major U.S. cities and here are the places to check out.
Inviting your clients or colleagues to meet at a bar called The Living Room might be a bit confusing at first.
But once you arrive at the chic bar in the Faena Hotel, you'll get it
With bold colors and loud animal prints, this upscale and eclectic bar brings a new meaning to working in style. Instead of typical bar chairs, you can sit back and relax on a plethora of multicolored couches and lounge chairs to make you feel as though you are actually in someone's living room.
First published October 9, 2017: 12:59 PM ET
Partner Offers
Paid Partner