Penthouse, Nobu Hotel at Caesars Palace, Las Vegas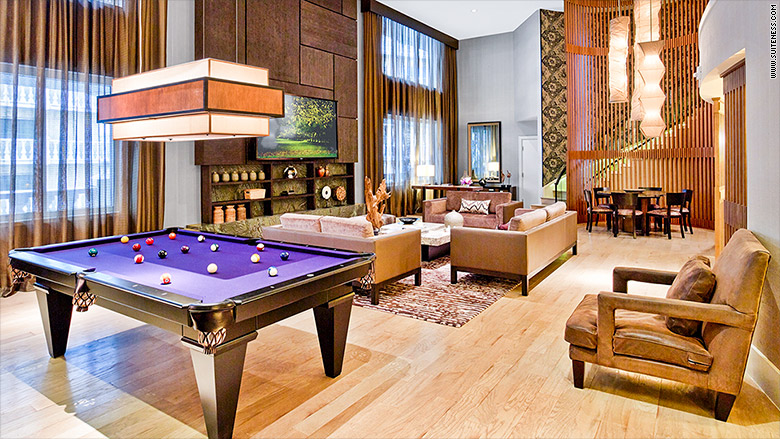 Avg. Rate

: $7,000 per night
Starting at $7,000 a night, the Penthouse in the Nobu Hotel at Caesars Palace in Las Vegas offers guests a luxury experience like no other. Best for group celebrations and meetings, the penthouse comes with a full billiard table and private pool access, giving you the ultimate in privacy.
Between relaxing in the deep soaking tub and the private wet bar, the Nobu Hotel Penthouse suite offers the perfect escape for business travelers looking to unwind between meetings.
If that is not enough to keep you entertained, the penthouse includes a VIP manager, who can plan exclusive access to many activities within Vegas.
First published June 26, 2017: 10:00 AM ET
Price per night is approximate in US dollars; prices may vary based on duration and time of visit.

Partner Offers
Paid Partner