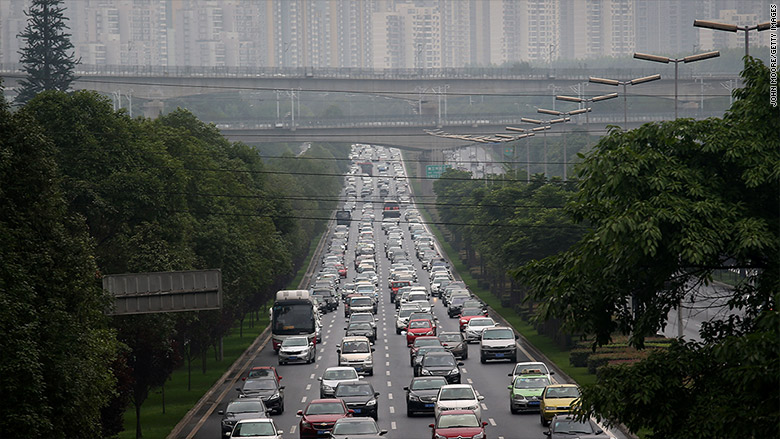 Chengdu, the capital of China's Sichuan province, is best known for its incredibly spicy cuisine and gigantic panda research center.
It's also one of the worst performers on TomTom's list, having posted a 5% increase in overall traffic congestion last year.
"They're very sophisticated in terms of traffic management," Cohn said. "But they have so much growth in terms of car ownership that it means it's very hard to keep congestion from rising."
First published March 21, 2016: 10:03 PM ET
Source: TomTom Traffic Index 2016
The TomTom index is based on data from vehicles driving across each city's road network. The evening rush hour ranking is based on time added to a congestion-free journey of 30 minutes.

Partner Offers
Paid Partner