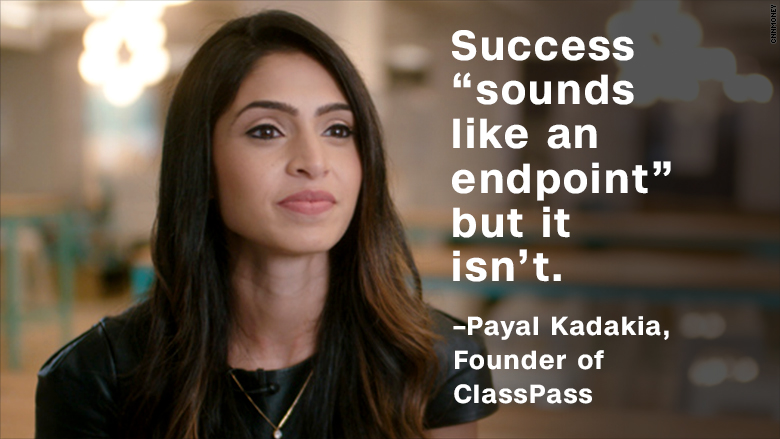 Payal Kadakia came up with the idea for the ClassPass app when she was frustrated that she couldn't find a dance class online.
ClassPass compiles class schedules from thousands of gyms and boutique studios in one easy-to-search place.
More than 40 million reservations have been made through the app.
"What's amazing about having big visions is they should feel like you'll never reach them, they should feel impossible," Kadakia told CNNMoney. "But it's the journey that you have to enjoy. It's not the endpoint. And the word success to me, it always sounds like an endpoint, but ... there's always more."
First published September 27, 2017: 5:19 PM ET
Partner Offers
Paid Partner