James Hirschfeld, Paperless Post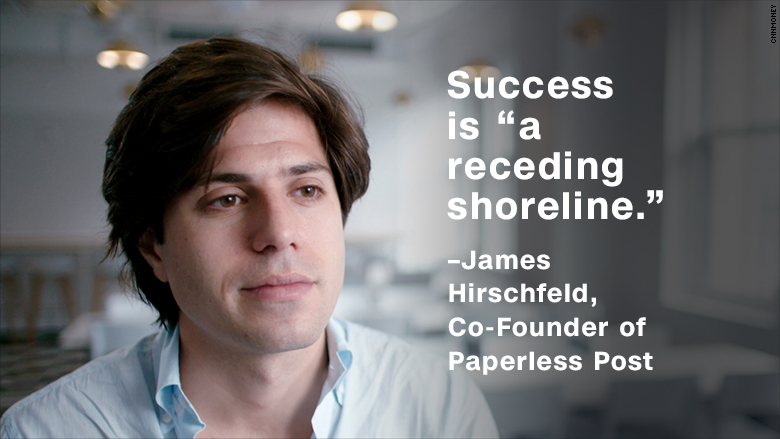 Paperless Post co-founder James Hirschfeld launched the company with his sister when he was still a student at Harvard University.
Users have sent more than 85 million invitations by email and traditional mail -- the service offers both, despite the name -- since 2009.
Hirschfeld told CNNMoney he'll feel successful when Paperless Post becomes the top social events platform in the world.
"It's been amazing to see over time how success has become a receding shoreline that you never really feel like you've reached," he said.
"The goalposts have moved further and further out. I think maybe the scary answer might be that there is no attainable version of success for someone who's a really ambitious entrepreneur."
First published September 27, 2017: 5:19 PM ET
Partner Offers
Paid Partner