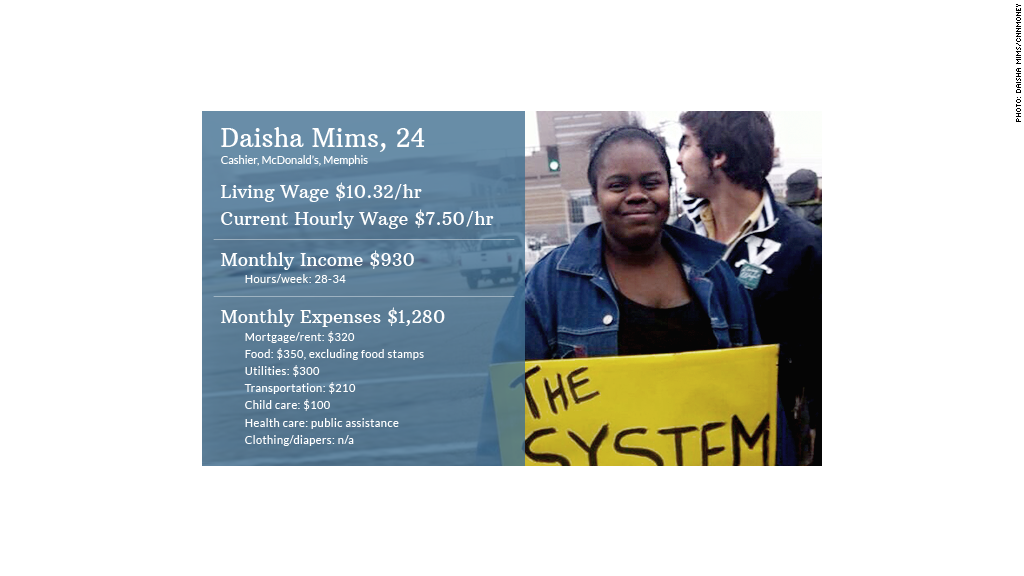 Each month, Daisha Mims finds herself in a position where she has to choose between paying her phone bill or her three children's babysitter.
With the wage she makes at a Memphis McDonald's (MCD), the 24 year-old had to take a lien out on her truck. Her family gets public assistance for healthcare. She also gets food stamps, but has to spend out of her own pocket for food each month to feed her family.
She's short by $350 each month, when it's time to pay bills.
To afford her current livelihood, Mims needs to bring in an additional $3 per hour, assuming that she would continue to receive help from public assistance programs she is enrolled in.
"I need a better way to take care of my children and a way to provide better for them," she said. "I can't get by on what I'm making now."
First published January 27, 2014: 4:05 AM ET
Partner Offers
Paid Partner