"We have to survive somehow"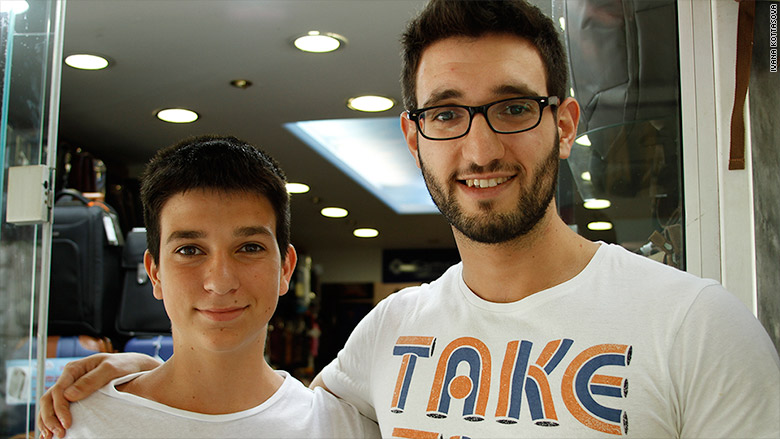 Name

: Stefanos Zouridakis

Age

: 25

Occupation

: Shop owner
"I work in our family shop. We had this shop with bags and suitcases for sixty years and I have been running it for the past two years, since I finished university. I can't work anywhere else, the situation is very hard and it's very difficult to find a job. I speak three foreign languages and have a degree in economics. Selling women's bags was not my dream. But we have to survive somehow.
I think that's the biggest problem -- people outside of Greece think that Greek people don't want to work. That there are all these jobs we don't want to do. But all my friends ... they all have university degrees and work 10 to 14 hours a day in cafes and shops, making 500 euros a month. And rent for a small apartment could be 300 euros a month. They can't find better jobs.
Related: Planning a Greek getaway? Take cash!
We only sell tourism. We don't produce anything. With the strong euro, all the factories are gone, they went to cheaper places, like Bulgaria.
You can see the crisis on this street. It used to be the most prosperous street in Athens, and there is almost nothing left now."
First published June 28, 2015: 2:09 PM ET
Partner Offers
Paid Partner