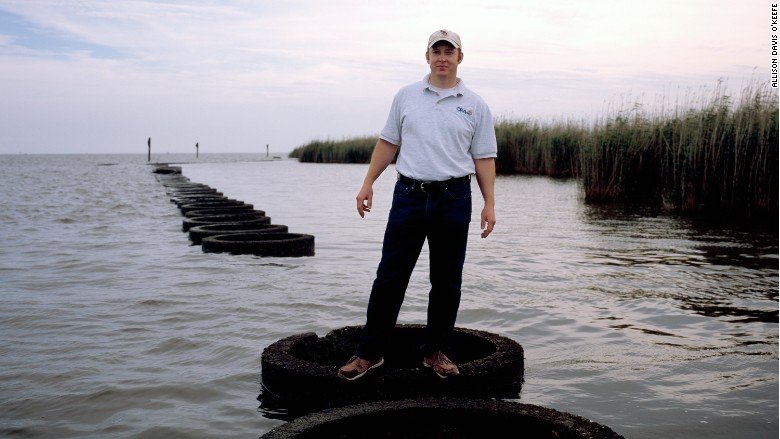 Colonies of oysters make really good seawalls, and Louisiana is just one of many states employing their strength.
ORA Estuaries, a company that builds protective oyster walls, won the $25,000 prize for best idea at New Orleans Entrepreneur Week this year. Founder Tyler Ortego is using the money to build more reefs.
The reefs, which currently stretch for three miles along the Louisiana coastline, help protect wetlands and also cut down on coastline erosion. They are built out of large cylinders with tops that look like tires.
"[New Orleans] is dealing more with the water that's inside the city, and not as much controlling what happens around the city," Ortego said.
He currently has contracts with The Nature Conservancy of Louisiana, as well as three parishes and a state agency.
First published August 28, 2015: 3:12 PM ET
Partner Offers
Paid Partner