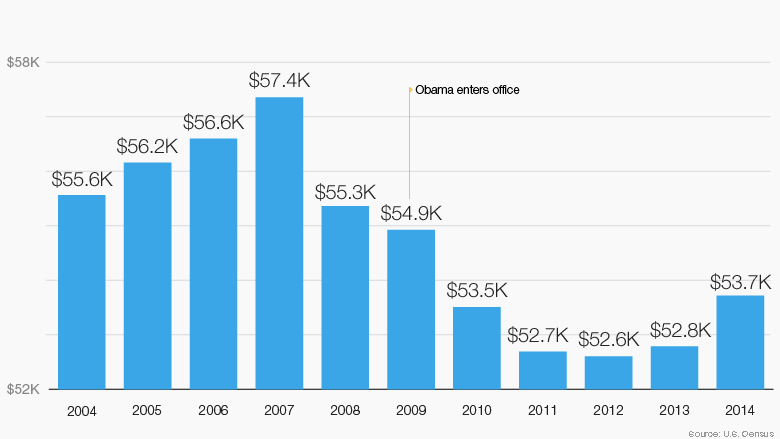 Americans continue to worry about their pocketbooks. Nearly 3 in 5 say they are "sometimes" or "frequently" anxious about their financial situation.
A big part of the concern stems from the fact that incomes aren't growing. The median household income in America is now $53,650 -- about the same as it was in 1996 after adjusting for inflation.
Household income has yet to recover since President Obama took office.
First published January 12, 2016: 5:07 PM ET
Partner Offers
Paid Partner