What's the rate on a 30-year mortgage?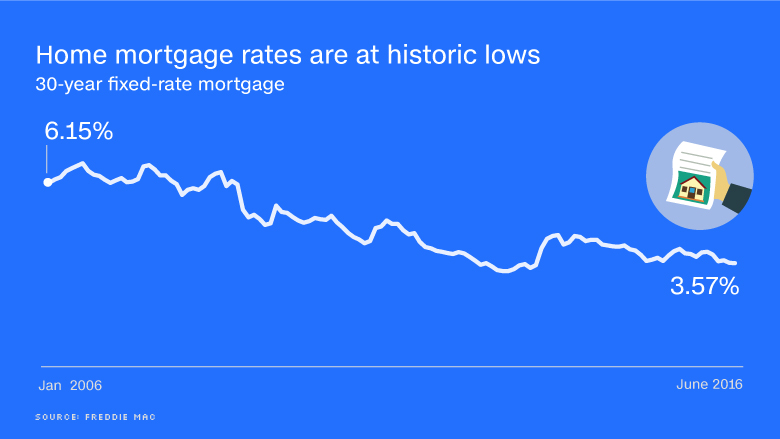 Getting a mortgage has been tough since the financial crisis. The good news for those who can get a mortgage is rates are at historic lows. In May, the 30-year fixed-rate mortgage fell back to under 3.6% in June. That's near the all-time low of 3.35% in 2012, according to Freddie Mac.
A big reason mortgage rates have been so cheap is the Federal Reserve has kept interest rates low. The Fed is contemplating raising rates again in 2016, which could cause mortgage rates (and other borrowing rates like credit card interest rates) to rise a bit.
First published September 6, 2016: 10:28 AM ET
Partner Offers
Paid Partner