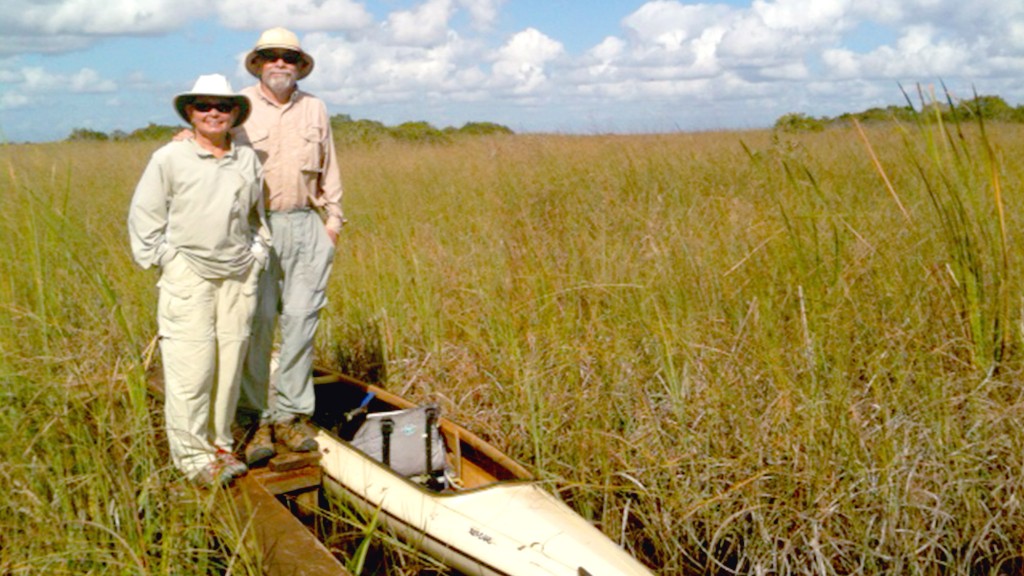 Name

: John and Donna Buckley

Age(s)

: 72

Home base

: Mount Pleasant, Mich.
Former owners of a canoe and kayak rental business in Michigan, John and Donna Buckley knew they wanted to spend their retirement years exploring the wilderness.
For the past 28 years, the couple has spent November through March volunteering at Florida's Everglades National Park. While there, they live on a houseboat they also use to patrol and monitor campsites that are reachable only by water. The park pays for their fuel so expenses are minimal.
"We figure that we spend less down in the Everglades than we would if we stayed at home in the winter, heating the home," Donna Buckley said.
The couple fully retired after selling their business in 2003. With more time on their hands, they have the spent the past three summers as volunteers at Isle Royale National Park in Michigan's Lake Superior. At the island park, they live in a small cabin free of charge in exchange for serving as docents for a historic site, greeting tour boats and other visitors.
The couple hope to continue their volunteer stays as long as they can.
First published October 22, 2014: 11:31 AM ET
Partner Offers
Paid Partner