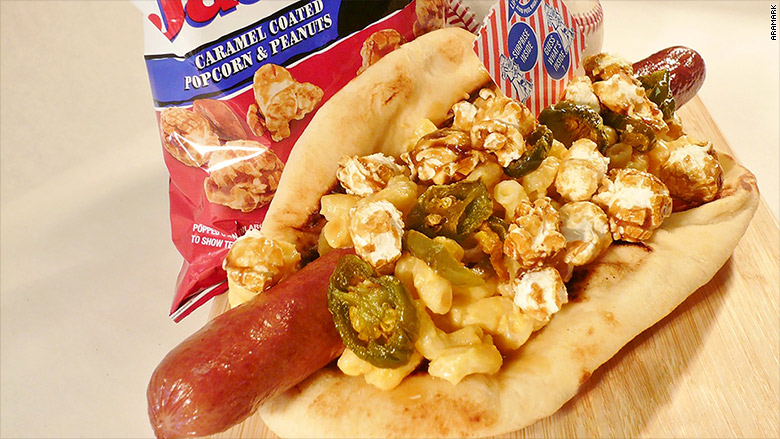 This foot-long hot dog debuted in April at PNC Park, the home of baseball's Pittsburgh Pirates.
It's topped with macaroni and cheese, salted caramel sauce, fried jalapenos and Cracker Jack, a mix of caramel-coated popcorn and peanuts. Instead of a bun, it's folded into naan bread.
Aramark (ARMK) chef George Drakulich created the dish exclusively for PNC Park.
"Most people think it's a rather unusual hot dog, but [it] hits a lot of flavor profiles -- sweet, salty, savory, crunchy and tangy all in one," he said.
First published December 22, 2016: 7:59 AM ET
Partner Offers
Paid Partner