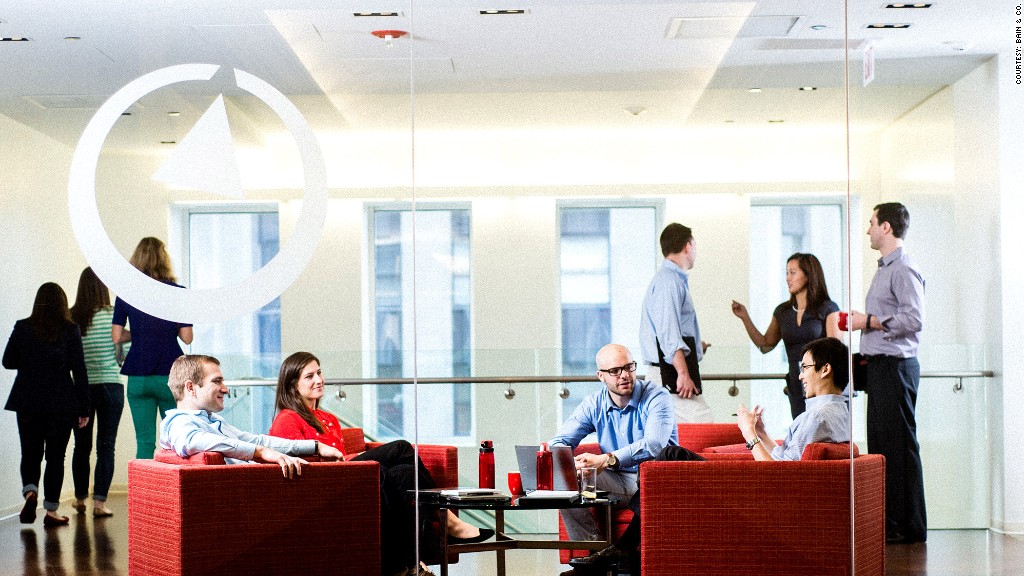 4
% of MBAs who want to work there

: 13.33%

Headquarters

: Boston, MA
What makes it great: Bain and Co. offers employees the clout that comes along with working for a Big Three management-consulting firm. Just ask famous alum Mitt Romney, who first cut his teeth there.
Bain offers a strong culture of mentorship and an award-winning training program, so consultants are guided by experienced colleagues throughout their careers, says Keith Bevans, partner and global head of consultant recruiting. New MBA hires get the chance to immediately own a project for large company clients, he adds.
What they're looking for: Bain is looking to hire north of 400 consultants this year. Potential employees should demonstrate problem-solving skills, a knack for collaboration and engagement, and a level of humility that allows for constant learning. Recent MBA grads often start at consulting firms on their way to pursuing other career goals, but Bevans says that isn't the case here: "When you come to Bain, you can make a career out of it."
First published June 18, 2014: 9:59 AM ET
Partner Offers
Paid Partner