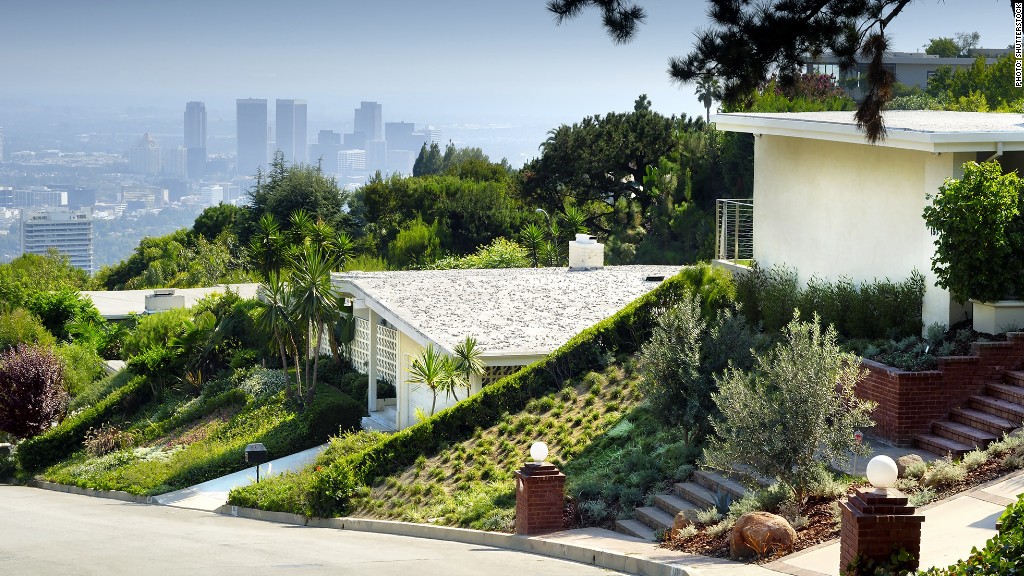 Rank

: #2 least affordable

Median home price

: $425,000

Median income

: $61,900

% of homes sold that are affordable*

: 21.1%
After getting hit hard during the housing bust, home prices in Los Angeles have come roaring back -- and that has made it that much more difficult for area residents to afford to buy, according to NAHB.
But a lot depends on where you live. Stratospheric prices are the rule near the beaches but east of downtown, values more closely resemble those of the cheaper "Inland Empire" cities of Riverside and San Bernardino, according to Leslie Appleton-Young, chief economist for the California Association of Realtors.
And with workers seeking to avoid LA's traffic-clogged commutes, more homebuyers are willing to pay a premium to live closer to work, said Appleton.
First published November 14, 2013: 11:31 AM ET
Source: Source: National Association of Home Builders/Wells Fargo Housing Opportunity Index
*The Housing Opportunity Index is the percentage of new and existing homes sold that families earning the area's median income could afford during the third quarter ended September 30, 2013. Prices of new and existing homes are based on figures from CoreLogic and mortgage data is based on rates reported by the Federal Housing Financing Agency.

Partner Offers
Paid Partner
Real Estate Calculator

Was my home a good investment?
Find out now
Personal Finance