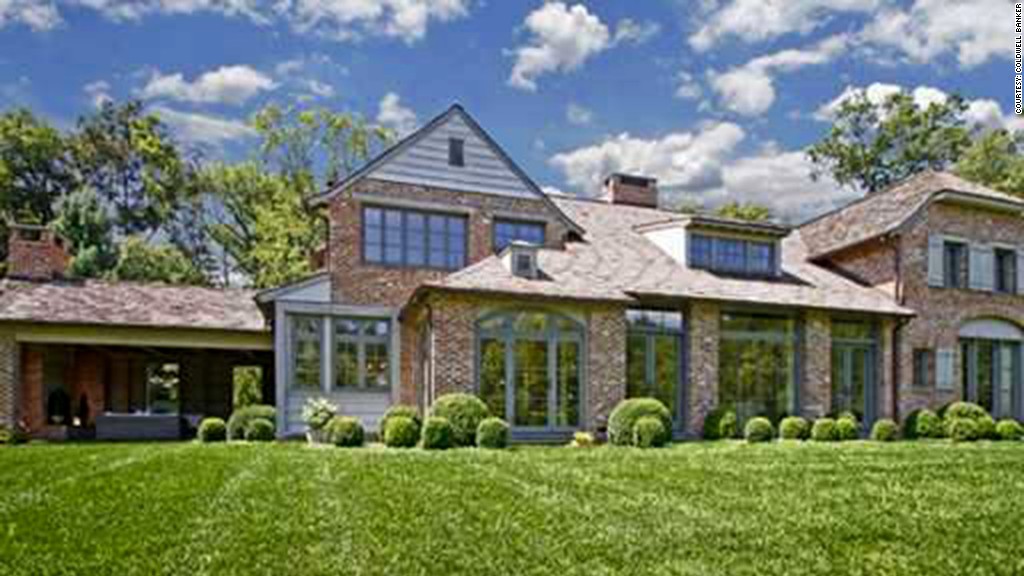 Sales of $5 million or more

: 28

Price of this home

: $6.7 million
This Connecticut suburb has long been the zip code of choice for corporate titans, professional athletes and hedge fund managers, thanks to its proximity to Manhattan.
While this house was built in 2008, its solid, stonewall look lends it an air of permanence and quality. That's enhanced by the broad lawns, foundation plants and tall trees on the two-and-a-half acre property.
Inside, there are antique wood and limestone floors, beamed ceilings, French doors and arched, multi-paned windows.
There's also a large kitchen with breakfast nook, a rustic family room with stone floors and a brick fireplace, and a formal dining room.
For further information: Trulia
First published June 2, 2014: 5:09 PM ET
Source: Coldwell Banker's Luxury Market Report for Fall 2013

Partner Offers
Paid Partner
Real Estate Calculator

Was my home a good investment?
Find out now
Personal Finance