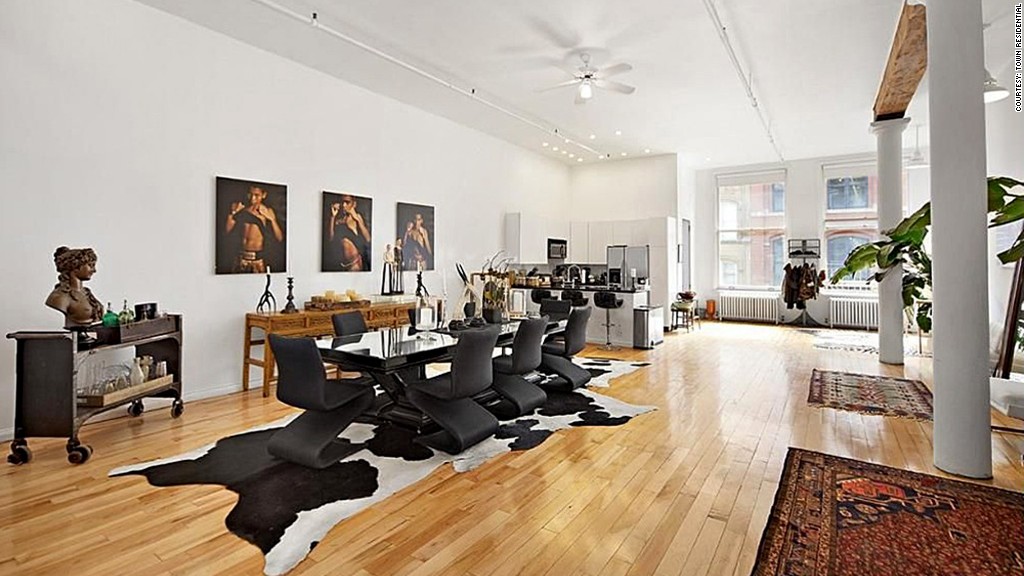 Sales of $5 million or more

: 45

Price of this home

: $5.4 million
Where else but in Manhattan would a three-bedroom 3,100 square-foot home cost $5 million?
In fact, several neighborhoods -- including the Upper East Side, the Upper West Side and Greenwich Village -- had many, multi-million dollar sales, according to Coldwell Banker.
In this zip code, which includes parts of the swanky neighborhoods of Tribeca and Soho, 45 homes sold for $5 million or more during the year ended June 30. Six of those sales were for $10 million plus.
This home is a "true artist's loft" with 13.5-foot ceilings and cast iron columns and wood beams, said agent Danny Davis. Yet, at this price, the buyers are mostly hailing from Wall Street.
The apartment is exceptionally wide for the neighborhood -- at 40 feet -- and features 10 large windows, which let in lots of light. The main room, with its modest corner kitchen, is, a perfect space for parties. And there's a separate studio with a bath and kitchen.
For further information: Trulia
First published June 2, 2014: 5:09 PM ET
Source: Coldwell Banker's Luxury Market Report for Fall 2013

Partner Offers
Paid Partner
Real Estate Calculator

Was my home a good investment?
Find out now
Personal Finance