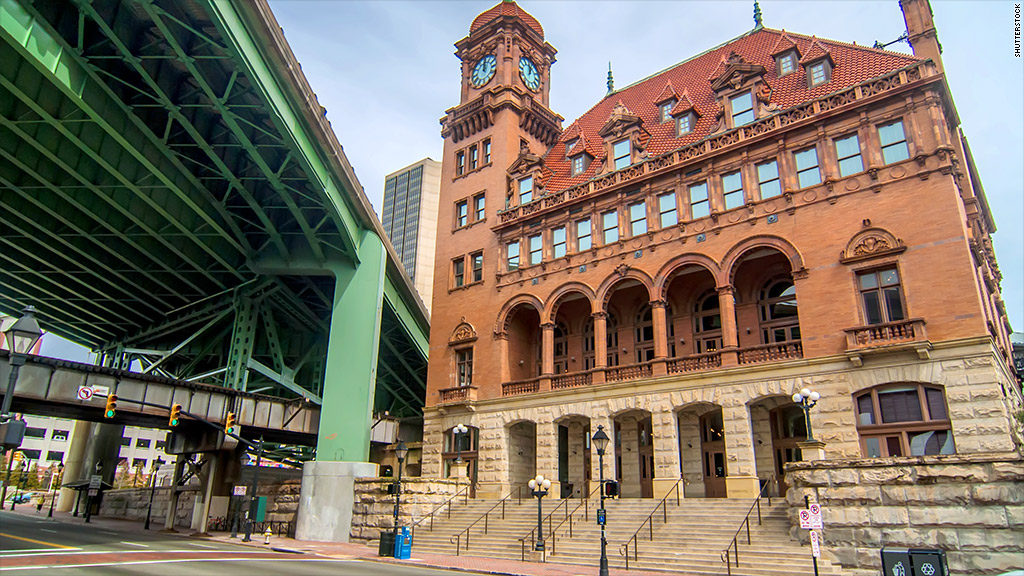 Median home price

: $220,600

Forecast gain through Sept. 2014

: 8.5%
Home prices in Virginia's state capital have been running at a steady pace over the past three years, up about 3% annually since 2010.
That's been helped by the area's diverse economy -- which includes a stable mix of government, financial, education and manufacturing jobs -- and low unemployment rate, which is well below the national figure.
As a result, home sales have taken off and prices are starting to reflect that, according to the Richmond Association of Realtors. CoreLogic forecasts that home prices in the metro area will gain another 8.5% in the 12 months through September.
First published January 23, 2014: 2:54 PM ET
Source: CoreLogic Case-Shiller
Forecasts are for the 12 months ending September, 2014. Rankings are for metro areas with populations of one million or more. In addition to its own data, CoreLogic Case-Shiller compiled its results using data from the National Association of Realtors, the Federal Housing Finance Agency, Moody's Analytics and the Bureau of Labor Statistics.

Partner Offers
Paid Partner
Real Estate Calculator

Was my home a good investment?
Find out now
Personal Finance