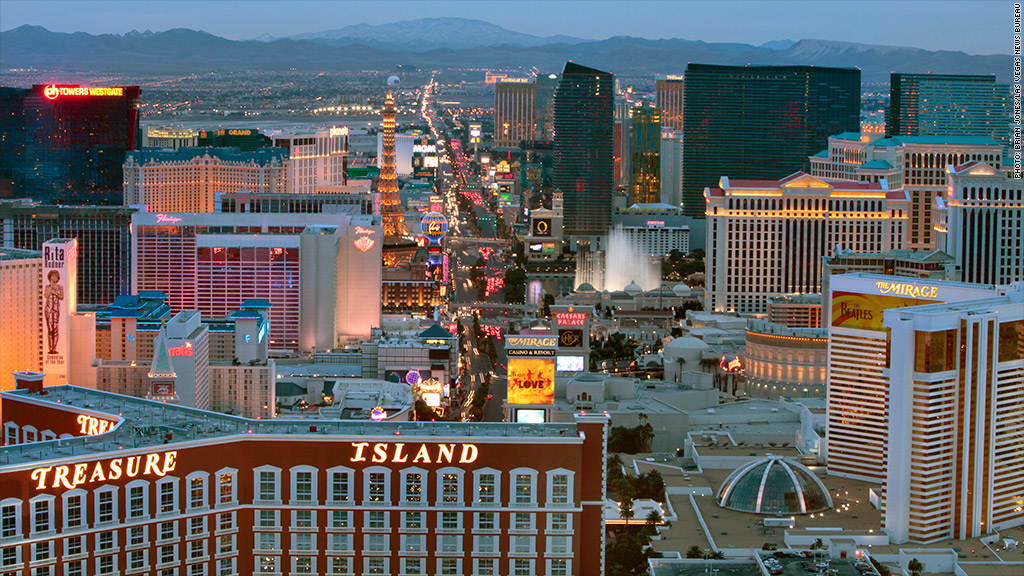 Median income

: $63,100

Median home price

: $175,000

Home price growth forecast

: 5.4%
Gaming, tourism and conventions dominate Vegas' economy -- and, for better or for worse, so does real estate. Home to many hospitality workers, entertainers and retirees, the city was the poster child of the foreclosure crisis and is just now making a comeback.
Related: How far will my salary go in another city?
For people relocating to the area, that means some great deals on homes. People seem to be taking advantage: This is the first year Las Vegas has made it onto Penske's list, the fourth annual report.
First published February 3, 2014: 11:41 AM ET
Source: Penske Truck Rental; National Association of Home Builders and Wells Fargo Bank provided data on median home prices and incomes. Home price forecasts from CoreLogic Case-Shiller.
Penske compiled the list by tallying the number of consumer truck rental reservations for one-way moves that were made online and through its call centers last year.

Partner Offers
Paid Partner
Real Estate Calculator

Was my home a good investment?
Find out now
Personal Finance