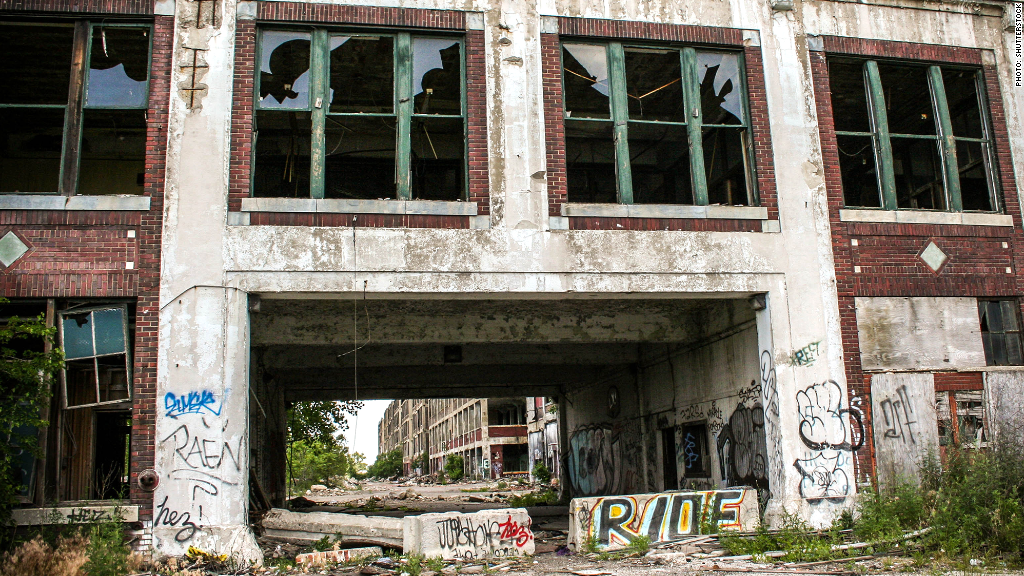 Crime index*

: 489.7

Population

: 701,475
Detroit recorded almost as many homicides in 2013 as New York, which has almost 12 times the population.
Budget troubles have led to pay cuts for police officers and slashed funding for the department, which has lost about 20% of its manpower since 2006. Response time to emergency calls averages close to an hour.
Related: Detroit police, firefighters hit with pay cuts
Police chief James Craig said he hopes to improve those response times by more effectively using the department's CompStat system, a numbers-based strategy of analyzing crime stats and putting manpower where it will do the most good, according to his 2014 Plan of Action.
He is also switching to "standalone precincts," where each precinct solely focuses on the surrounding neighborhood, rather than covering a much wider area. That way, he says, officers will get to know the ins and outs of each neighborhood better.
The Detroit Police Department did not respond to requests for comment.
First published February 3, 2014: 6:24 PM ET
Source: Source: CQ Press compiled this index using data reported by the Federal Bureau of Investigation's "Crime in the United States 2012." CQ Press notes that the FBI no longer ranks cities based on their crime statistics because each city reports crimes differently and some crimes go unreported, causing the index to be an unreliable indicator of crime. There are many factors that cause the nature and type of crime to vary from place to place.
*The crime index is a formula that takes into account the weighted average of six crime categories murder, rape, robbery, aggravated assault and property crimes of burglary and motor vehicle theft, as well as the population of the city. The national rate is 1 and any number higher than that indicates a higher than average incidence of crime. To read CQ Press' methodology,
click here
.
**List includes cities with populations of 75,000 or more.
Partner Offers
Paid Partner
Real Estate Calculator

Was my home a good investment?
Find out now
Personal Finance