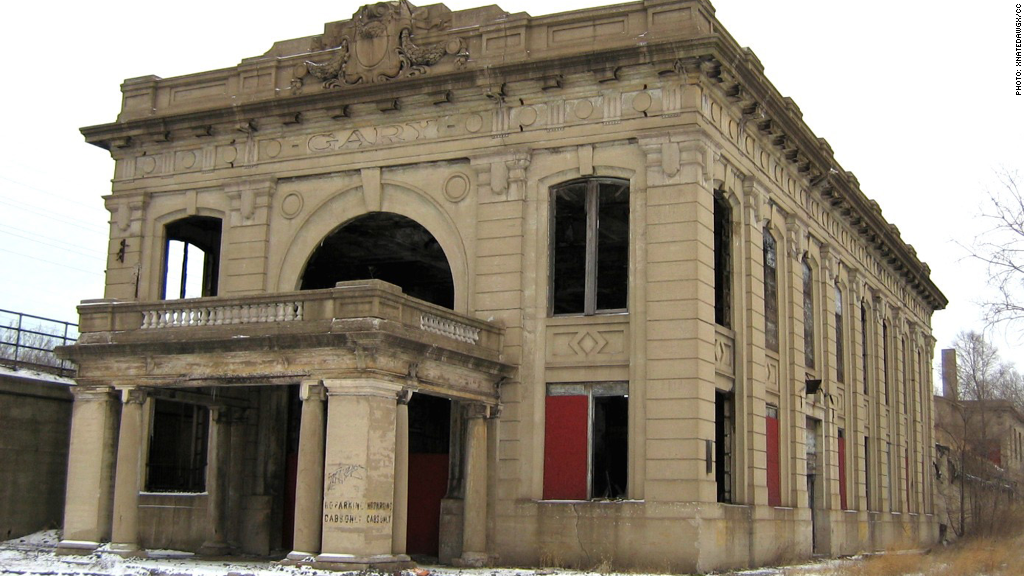 Crime index*

: 307.4

Population

: 79,170
Gary was founded as a company town for U.S. Steel Corp., and when the industry hit the skids, the city's economy foundered and never recovered. More than 37% of residents live below the poverty level and the city's homicide rate -- at 69 per 100,000 residents -- is one of the highest in the country.
In late November, the city launched a plan to deploy officers more efficiently, according to Mayor Karen Freeman-Wilson. The city plans to use volunteer auxiliary officers to do office work, freeing up full-time officers to man the streets and focus more on crime "hot spots."
"Between November and January, there was a big reduction in violence," said the mayor.
First published February 3, 2014: 6:24 PM ET
Source: Source: CQ Press compiled this index using data reported by the Federal Bureau of Investigation's "Crime in the United States 2012." CQ Press notes that the FBI no longer ranks cities based on their crime statistics because each city reports crimes differently and some crimes go unreported, causing the index to be an unreliable indicator of crime. There are many factors that cause the nature and type of crime to vary from place to place.
*The crime index is a formula that takes into account the weighted average of six crime categories murder, rape, robbery, aggravated assault and property crimes of burglary and motor vehicle theft, as well as the population of the city. The national rate is 1 and any number higher than that indicates a higher than average incidence of crime. To read CQ Press' methodology,
click here
.
**List includes cities with populations of 75,000 or more.
Partner Offers
Paid Partner
Real Estate Calculator

Was my home a good investment?
Find out now
Personal Finance