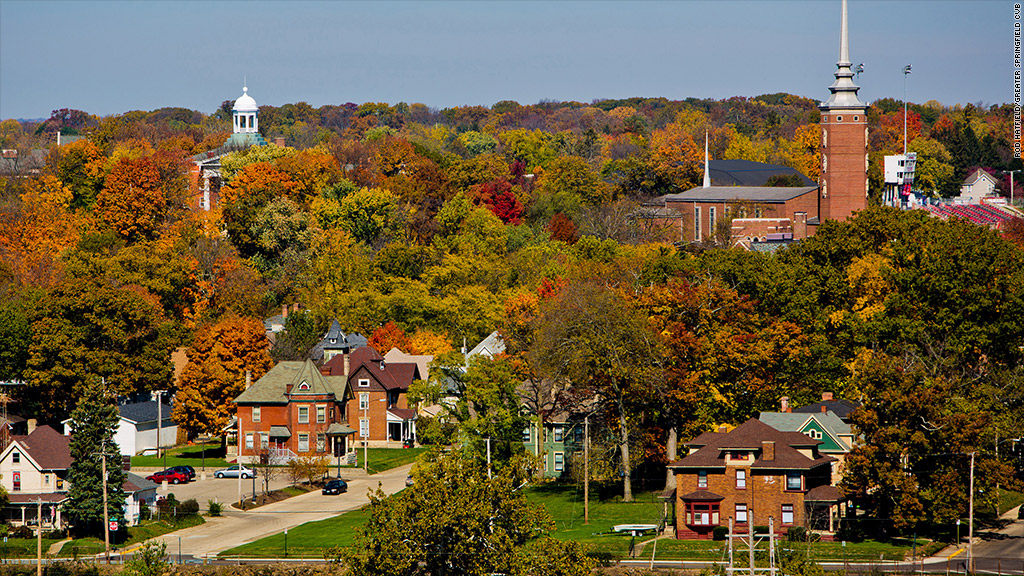 2
Population

: 137,206

Median home price

: $76,000

Median income

: $53,500

% of homes sold that are affordable*

: 93.3 %
This metro area produced farm equipment, school buses and recreational equipment when its economy was driven by the biggest local employer -- International Harvester, now Navistar International.
The economy is in transition to more of a warehousing and tech center, according to Community Development Director, Shannon Meadows.
"We are located on the I-70 between Columbus and Dayton and near three international airports," she said. "It's great for distribution."
The metro area population has contracted by about 13% over the past four decades leaving behind many empty houses. A recent housing study determined that the city of Springfield alone had a surplus of 500 houses. With light demand, home prices have stayed so low that even with those of modest means can afford to be homeowners.
"We have some wonderful neighborhoods and you can buy a three bedroom, 1,200 square foot house within walking distance of downtown for $75,000," said Meadows.
First published March 17, 2014: 1:33 PM ET
Source: National Association of Home Builders/Wells Fargo Housing Opportunity Index of 275 metropolitan areas. Population data is from Census Bureau.
*The Housing Opportunity Index is the percentage of new and existing homes sold that families earning the area's median family income could afford during the fourth quarter ended December 31, 2013. Prices of new and existing homes are based on figures from CoreLogic and mortgage data is based on rates reported by the Federal Housing Financing Agency.

Partner Offers
Paid Partner
Real Estate Calculator

Was my home a good investment?
Find out now
Personal Finance