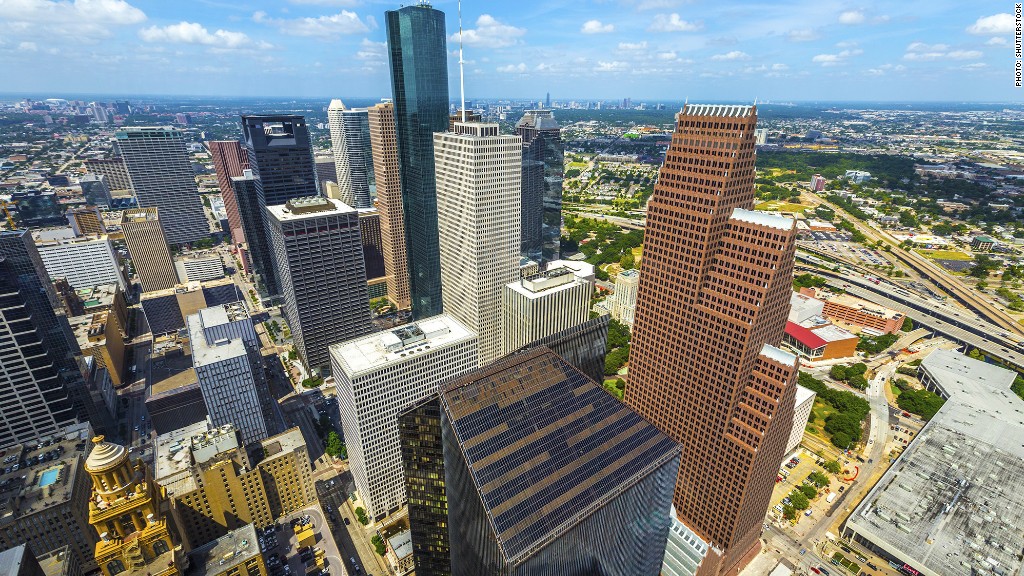 Population

: 6.3 million

% gain

: 2.2%

New residents

: 137,782
Oil and gas have long kept Houston humming. But these days -- with oil prices hovering around $100 a barrel -- the city is booming.
"The recent oil surge going on in Texas is generating major job gains," said Ray Perryman, a regional economist and founder of The Perryman Group.
Related: Cost of living: How far will my salary go in another city?
But it's not just the energy sector that's hiring. A major port city, Houston is also home to several manufacturing, transportation, aerospace and medical research companies as well.
Newcomers will find homes affordable, too: The median home price in Houston is about $195,000, about $10,000 less than the national median.
First published March 27, 2014: 12:25 AM ET
Source: Based on U.S. Census Bureau population data for July 1, 2012 through July 1, 2013. Rankings are based on largest percentage population growth in metro areas with a population of one million or more.

Partner Offers
Paid Partner
Real Estate Calculator

Was my home a good investment?
Find out now
Personal Finance